Product

商品介紹

【 PURE Collection 存粹系列 】
Turkey Gizzard Crisp - Treats for Dogs & Cats
火雞腎片 - 猫猫狗狗零食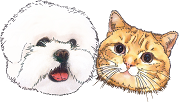 Human-Grade Ingredient & Food Processing Standards 人類食用等級食材和製作流程
Formulated and Approved by U.S. Veterinarian and Nutritionist 美國獸醫和營養師調配配方
Natural Well-being Improvement with Five Elements of Chinese Medicine 中醫五行食療養生
No Preservatives and Additives 無添加物和防腐劑
Hypoallergenic and Grain-Free 低敏無穀物
Single Main Protein Source 單一主蛋白質來源
100% Hand-made in Hong Kong 純香港手工製造
Each Meal Cooked Separately 每餐獨立用心烹調
Freshly Made to Order 新鮮準備特製餐點
Charity & Social Responsibility 慈善與社會責任
---
Ingredient 成份
(中文請往下閱讀)
Turkey Gizzard: May effectively prevent anemia with its vitamin B2; rich in protein vitamin A, B, D, E and K; containing iron, zinc and essential fatty acids; great for eyes, teeth and bones; may improve constipation issues, digestion, metabolism and immunity.
火雞腎:其中維他命B2能預防貧血,同時富含豐富蛋白質、維他命A、B、D、E和K,也含有鐵、鋅和必需的脂肪酸等。對眼睛、牙齒、骨骼均有良好幫助,改善便秘,幫助消化,促進新陳代謝和增強身體免疫力。


ABOUT PPB Treats

關於寵腩零食
(中文請往下閱讀)
Pet Pet Belly Handmade Healthy Treats
Commercial treats usually contain preservatives and artificial flavorings that attract pets but are unhealthy. We would like to extend the wholesome diet to treats, and so we considered the science of nutriology together with the wisdom of Chinese medicine and came up with a series of 100% natural treats. All treats are handmade with human-grade ingredients and are dehydrated at the temperature that is high enough to kill bacteria but low enough to keep the flavors and nutrients in place. PPB treat products include: 1) HERBAL Collection – utilizing various types of herbs to improve your furry babies' health condition; 2) FUNCTIONAL Collection – utilizing different foods that offer supplementary nutritional values; 3) PURE Collection – single-meat (or poultry/fish/seafood) products to satisfy any types of bellies at any time.
(Treats are good for 2 months after manufacture date when stored in a cool and dry place.)
寵腩仔純手工健康零食
市場很多零食會添加防腐劑,並含很多吸引毛孩但不健康的調味料。為了讓毛父母能延申寶貝的整體健康飲食,我們依照中醫溫熱食療以及西方營養學,打造了一系列無添加的寵腩零食。所以零食均以手工低溫烘乾,以保存人類等級的食材營養和味道,但此溫度卻足夠高溫殺死細菌。寵腩零食產品包括:1)香草系列:利用不同的香草,協助毛孩改善體質;2)功能系列:使用不同食材,補充膳食少量元素;3)存粹系列:使用單一肉類食材,讓營養快樂無負擔。
(零食系列產品請防置乾燥陰涼地方,可保存2個月。)
Fresh Meal 101 關於鮮食
(中文請往下閱讀)
[ Fresh Meal 101 ]
What's so good about fresh meals?
There have been numerous articles on how foods in their original forms are so much better than processed foods as nutrients are often lost in the process. In addition, most processed foods contain additives that do not offer any health or nutritional benefits and may even cause various allergic reactions or other health issues. Just like humans, if pets are given the choice, they should always pick the healthier option. After switching to fresh meals, most pawrents may notice the following positive changes in their furry babies.
- Lighter body odor
- Well-formed stool with less odor
- Shinier coat
- Improved tear stain issues
- No more allergic reactions
- Toner and better body shape with stronger muscles
- Higher energy levels with fewer health problems
Why keep focusing on hypoallergic?
If we may easily notice most of the obvious allergic reactions such as skin rashes, itchiness, vomiting and diarrhea, we may be able to identify and avoid any possible food, medicine or environmental allergens for our furry babies. However, if the allergic reactions are too mild to be noticed, the risks of exposing our loved ones to allergens increase. That is, their bodies are constantly inflamed, and unfortunately, studies show that chronic inflammation may be one of the causes of various diseases, including cancers, heart disease, diabetes and more. Therefore, we believe keeping foods as hypoallergic as possible is essential.
What's wrong with kibbles and canned food?
Kibbles and canned food are convenient choices, but there is a couple of main issues with low-quality commercial dog food: 1) additives, chemicals, fillers and preservatives, which may damage pets' health in the long-run and may sometimes be cancerous, are in commercial food to stabilize the "wholesome" formula and to increase shelf life; 2) by-products and unwanted meat scraps are used in order to lower costs.
Why not raw?
Some might question that since dogs and cats are hunters in their primary environments, why we cannot feed them raw. There are many health benefits eating raw, but there are two main reasons that keep us staying cautious: 1) nutrient deficiencies: while there are no enough studies on this, we should note that dogs and cats living in the wild experience significantly lower life expectancy, and nutrient deficiencies may be one of the main reasons; 2) bacteria, virus and parasite infections: infections may not only put pets' health at risk but may also pass onto other family members, especially for families with children.
Doesn't cooking cause loss of nutrients?
Pet Pet Belly is the first and only fresh pet food company that prepares and cooks each meal separately. We use individual containers to steam and make sure that all juices from the cooking process go to your loved ones' bellies. While the food processing temperature of steaming is relatively lower, we time the process so that the meals are just slightly cooked. All steps are carefully managed as we are determined to provide the best for your furry babies.
Why can't we cook ourselves?
Of course you can, and we believe cooking for your loved ones would be a very enjoyable process that is full of love! However, if you would like to prepare fresh meals with enough nutrients, the process requires professional help in the beginning and is extremely time consuming to carry out every day. Thus, we are here to help get healthy and tasty meals prepared so that you may give the best to your babies easily in your busy schedules.
---
[ 關於鮮食 ]
鮮食有什麼好?
近年大家都慢慢了解,吃原型食物遠比吃加工食品好,因為加工食品內一般會加入沒營養、不健康或易致敏的食材,而加工過程更可能會破壞營養價值。和人一樣,原型食物對於寵物來說也是較健康的。轉換吃鮮食一陣子之後,很多父母都會發現毛孩有以下的轉變:
- 體味減少
- 便便成型且臭味較少
- 毛髮有光澤
- 淚痕問題改善
- 敏感問題改善
- 肌肉體態改善
- 較有精力少病痛
為什麼要強調低敏?
毛孩過敏明顯的反應就是皮膚發紅、發癢、上吐下瀉,此時大家就可以特別去注意毛孩近期食品、藥物或環境的轉變,然後避免。然而如果是輕度過敏,並不會有明顯徵兆,所以繼續接觸過敏源的風險自然會增加。慢性過敏就是讓身體處於長期發炎的環境下,而炎症就是所有病痛和細胞病變的源頭。因此我們覺得在食物上盡量低敏是相當重要的。
乾糧及罐頭有什麼問題?
乾糧及罐頭無疑是過往最簡單方便的選擇,但市面上充斥了很多不良乾糧及罐頭。當中的問題來源主要在於:1)為了穩定所謂的全面配方並且增加保值期,加入了傷害健康甚至是可致癌的添加劑和防腐劑;2)為了降低成本,使用來路不明的原料,包含很多品質不良的成分和我們平時根本不會接觸的副產品。
為什麼不餵食生肉?
很多朋友會既然貓狗是天生的獵食者,為什麼我們不餵食生肉。生肉飲食有很多好處,但現實上面臨2個重要的問題:1)營養不夠均勻:請注意野生自行捕食的貓狗多數壽命遠比飼養的貓狗短,當中營養不夠均勻為一大原因;2)細菌、病毒和寄生蟲感染:感染不單可能造成貓狗健康的風險,更可能因為排泄物傳染給其他家人,尤其是有小孩的家庭 。
鮮食烹煮過程中不會營養流失嗎?
寵腩仔為首家和唯一鮮食品牌使用原盅蒸煮方式,將每一份餐點分別準備,保留食材的每一滴精華。烹煮的溫度低於一般煎炒料理,並掌控時間將餐點剛剛好蒸熟。每一個步驟都細心掌控,務求為您的寶貝帶來最優質的餐點。
鮮食那麼好,為什麼不能自行烹煮?
寵愛寶貝的您當然可以自行烹煮,而且我們相信一定是個充滿愛,並且很愉悅的過程。不過如需營養均衡,需要準備的食材很多,且過程較繁瑣。因此為了繁忙的您,我們將健康美食變得簡單,輕輕鬆鬆就可將您的愛,給到您的寶貝。
Purchase & Shipping

訂購及送貨
(中文請往下閱讀)
About Purchase
If you would like to cancel an order, please contact us within 24 hours after your order is paid via WhatsApp. You may use the store credit to make a purchase within 1 week or receive refund less 5% administration fees.
If, in extreme cases, we are unable to fulfill your purchase, we would contact you to exchange for other products or to arrange for full refund.
About Shipping
We typically prepare and ship out an order 5-7 business days after the order is paid in full.
Pick-up: Please contact us via WhatsApp for pick-up arrangement and kindly note there will be preparation time as mentioned above.
- Pick-up hours: Monday to Friday 11am – 5pm (public holiday closed)
- Pick-up address: Suite 9-A1, Golden Dragon Industrial Centre Block 1, 152-160 Tai Lin Pai Road, Kwai Fong
Delivery arrangement:
- Frozen products will be shipped via professional cold chain or real time delivery service providers to ensure food quality and safety.
- Other products will be shipped by SF Express, or the equivalent, and will typically be delivered within 1-2 business days.
Standard delivery service covers Hong Kong Island, Kowloon, New Territories and some outlying islands which includes Tung Chung, Discovery Bay and Ma Wan. Please visit SF Express' website for coverage information.
Please kindly understand that we will do our best to communicate with the logistics companies but are unable to guarantee the exact delivery time.
---
關於訂購
如有特殊原因,付款后24小時內可WhatsApp聯絡我們取消訂單,並在1星期內使用同等金額訂購其他產品。如欲申請退款,需支付5%行政費。
如因材料缺貨或其他原因而無法提供已購買的產品,我們將聯繫您替換其他產品或全額退款。
關於送貨
訂購貨品一般為付款後5-7個工作天準備完成並發送。
可於訂購時選擇自取。請WhatsApp聯繫安排取貨,並請注意上述的準備時間 。
- 自取時間:非法定假日之星期一至五,上午11點至下午5點
- 自取地址:葵涌大連排道152-160號金龍工業中心第一座9樓A1室
送貨安排:
- 冷凍食品 - 將通過專業的冷鍊或實時運送快遞公司進行運輸,以確保食品質量和安全。
- 非冷凍食品 - 順豐或同類快遞公司標準快件 :
寄出後約1-2工作天派送。
請理解我們將盡最大努力與物流公司溝通,但無法保證貨品送達的準確時間。
以下地區不支持標準宅配服務:沙頭角、羅湖、打鼓嶺、文錦渡、落馬洲、流浮山、大埔船灣、龍鼓灘、米埔、西貢北潭涌、布袋澳、清水灣大廟、所有離島地區(東涌、愉景灣及馬灣除外)。